Founder's Message
"WE BELIEVE IN PROGRESS; FOR US THERE IS ONLY ONE DIRECTION AND THAT IS FORWARD."
It is an honor for me that Omran Azarestan has contributed significantly to the prosperity of our homeland, Iran, by finishing more than a hundred projects during the past thirty years. We believe only when a company conducts itself immaculately and keeps a genuine rapport with its clients, its business will last and develop.
Therefore, we strive to understand our clients' needs, assist them in turning their vision into reality and be successful in their business. We also hold to our philosophy of creating value that surpasses the expectations of our clients through endeavors and a sincere approach to our basic beliefs. All the above mentioned has been simply summarized into our corporate's slogan:
"We will either find a way or make one."
We believe in progress; for us there is only one direction and that is forward. Therefore, we oblige ourselves to expand this attitude beyond commercial horizons. To this end, we proudly sponsor Child Foundation (BONYAD-e-KOODAK) and the Institute for Research on History of Children's Literature in Iran (IRHCLI), which are organizations providing educational support for underprivileged children.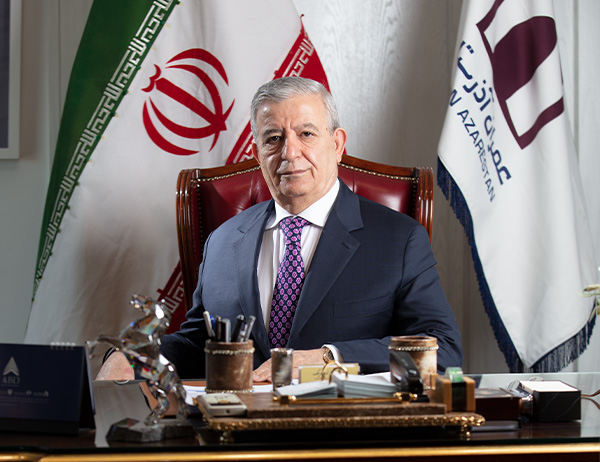 Finally, I shall express my gratitude to the whole Omran Azarestan family who have kept their solidarity through all these years, acting as one team to help Azarestan become what it is right now, a reliable construction group.
Sincerely Yours,
Tohid Zoorchang